Our services for prospective buyers at one sight.
Jointly work to determine desires and needs and consultation along these lines
Purchase price analysis & financing possibilities
Viewings after the pre-selection of properties
Purchasing price negotiations with the seller
Inspection of the land registry entry and a discussion of all resulting issues
Organisation of the notary appointment
Support in the preparation of purchase agreement by an attorney on site
Accompanying the client to the notary appointment
Provision of an extensive network as well as craftsmen, construction contractors, garden care services, caretakers
Overseeing the key hand-off & subsequent feedback conversation
Your professional real estate broker in the north-eastern part of Mallorca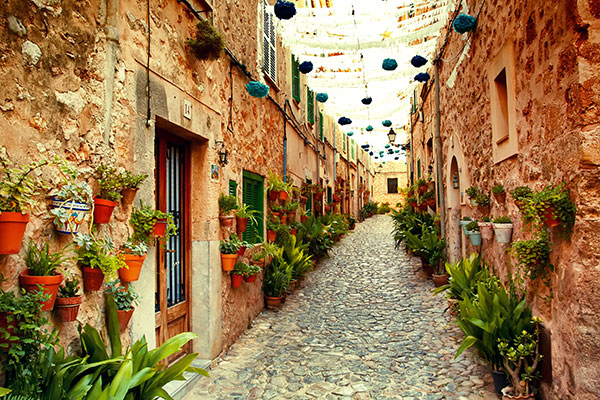 Are you looking for just the right property on the sunny island of Mallorca? With our extensive range of services for potential buyers, your seach for the perfect residential property in the north-eastern part of Mallorca will be a complete success: With our many years of experience and perfect familiarity with the regional real estate market, we are your competent partner when buying a property and we will be happy to support you over all phases of the purchase process.
What shall it be - a high- quality apartment or a rustic finca? Are your looking for a property in a quiet location or would you like to renovate an existing property based on your own ideas? In our portfoio, you will find an extensive selection of intersting reisdential proeprties in multi-faceted north-eastern Mallorca. The virgin landscape, the reinvigorating serentiy and the traditional way of life around idyllic locations such as Artà, Capdepera and Son Servera facinate us just as much as our many satisfied customers who have made a lifetime dream come true.
Our database of potential buyers - the path to your dream property
Be the first one to find out about new properties for purchase in our portfolio and register in our potential buyer database yourself. Before we advertise new properties we inform you about the new offer based on your purchase request and thereby give you the opportunity to become familiar with special properties before other potential buyers. Tell us your requests and requirements. We will work together to find the right property for you and will also be happy to advise you regarding customised financing possibilities. Our advanced selection will save you al lot of time and nerves because it avoids an unnecessary and ineffective viewing marathon.
A secure feeling: Proffessional purchase handling
Is the price justified? What potential does the property has and how is the value development based on the regional market situation? Numerous questions and areas of uncertainty arise, particularly when buying a property abroad: People are not familiar with the local circumstances and the Spanish legal situation. Many processes differ and its helpful in this situation to rely on a broker with many years of experience on site. We will enter into professional purchase price negotiation with you and the seller after having coordinated extensively all needs and will review all required documents such as the land registry. In collaboration with an renowned attorney, we will consult with you on all matters involving the purchase agreement and will arrange the nrotary appointment that suit you best!
Service after the notary appointment - make your plans reality with us
Our service does not end with the notary appointment. We are there for much more than that and support you, for example, when you are organsing contractor services, garden maintenance services and property management services. Benefit from our broad network of architects, service and contractor companies. This eliminates a los of stress for you, particularly if you are not on site, we will be happy to accompany you for the key handover and will clarify some important issues such as tranferring or acquiring new electricity, water or phone accounts. So we will help you to avoid langauge barriers, or sarches that can waste your time. With ur proffessional buyer service we are pleased to accompany you with our know-how and many years of experience on the path to getting your dream property on Mallorca.
You would like to find YOUR property with our assistance?