Ref. 00

strong>

Dear Ms. Goschler, We are enthusiastic and extremely satisfied with the support and marketing of our properties by G&P Immobiliaria. We would like to thank the company for their great commitment and success and can therefore absolutely recommend this company with pleasure! Dr Jochen Remmecke, Dr Birgit Remmecke, Dr Friederike Thieringer, Prof Dr Dr Florian Thieringer

Ref. 1

strong>

Our first impression: Here we are in good hands Mrs. Sirpa Goschler recognized in the first minute what we are looking for, fast and goal-oriented. Immediately she had a selection of 4 objects we looked at, even all in one day so that we had a great comparison. We found our dream house on this day !!! Mrs. Sirpa Goschler has a very positive attitude, is enthusiastic and recognizes what the customer wants, does not try to inspire something that would not fit. In the transaction from purchase to collection, she was competent and a great help, even in the search for craftsmen and questions that came long after the purchase yet. We felt very well looked after. Achim & Christine V.

Ref.2

Frau Goschler hat sich sehr bemüht alle offenen Fragen wurden geklärt und zu unserer Zufriedenheit beantwortet . Wir empfehlen dieses Büro uneingeschränkt weiter und sagen : Herzlichen Dank Stephan K.

Ref.3

Sirpa Goschler and G&P inmobiliaria in Arta - Mallorca, are for me the best brokers in the north-east of Mallorca. For professional reasons, I often deal with real estate agents in Mallorca. Over the years, I can rock-solidly claim that, no matter which brokerage company it is, the island's brokers have lost their enthusiasm for the job. Ms. Goschler had carried me along from the first telephone call with her friendliness, her expertise and her understanding of construction, both in terms of materiality and in terms of architecture. At the on-site appointment, she was able to score even more, because behind the very sympathetic voice was a still more sympathetic broker who presented all the objects I wanted optimally prepared. Well-founded background knowledge for each object was a matter of course. After my house purchase of a beach house was successfully led to the notary, 2 friendly families from D. could also find their home here! MegaTop! Stefanie & Micha P.

Ref. 4

The chemistry, between Mrs. Goschler and us, immediately went 100%. Her courteous, always friendly and first-class care - we liked it very much. We can recommend their professional work without restriction. Stefan & Simone aus Bad Ems

Ref.5

Sirpa Goschler remains friendly but persistent until successful completion, even if complications occur. We are very grateful for the competent support of our very complex project. D. Weiss

Ref. 6

Liebe Sirpa, ohne Worte: *****, Jana & Robert K.

Ref. 7

Very competent Service. Full support right through to key handover and beyond. Thank you for arranging this piece of jewelry for us! Dominik V.

Ref. 8

Dear Sirpa Goschler, we found our dream finca, and we owe that to the G&P team, above all: Sirpa Goschler. We were guided personally, competently and reliably through the purchase! You can only be successful at any time, openly, honestly and with a lot of commitment! We thank you for this, wish you all the best and would look for cooperation again at any time. Sincerely yours E. + S. Radtke

Ref. 9

"Extraordinary, friendly team who were available at all times, even on weekends, for all matters and questions." Ralf W.

Ref. 10

"At least i fulfilled my dream of a fantastic house on Mallorca. Thank you Sirpa and your team for that professional handling and organization, keep it up! Greetings from Munich, Steffen."

Ref. 11

"Dear Sirpa, with this lightly complicated project, also the corona pandemic came in between. You have always informed us competently and kept in regular contact, so that our real estate dreams did not end despite the interruption and we could all achieve a good deal together. Thank you so much

Ref. 12

"Ms. Goschler contacted us immediately and provided us with all the information we needed promptly. We will keep in touch with her and look forward to further offers. Marco G.

Ref. 13

"It's relatively simple: Without Ms. Goschler's outstanding commitment, which went far beyond the function of a broker, this property would neither have been made salable nor sold so quickly. I am simply impressed by their commitment and can only recommend you. M. Seidler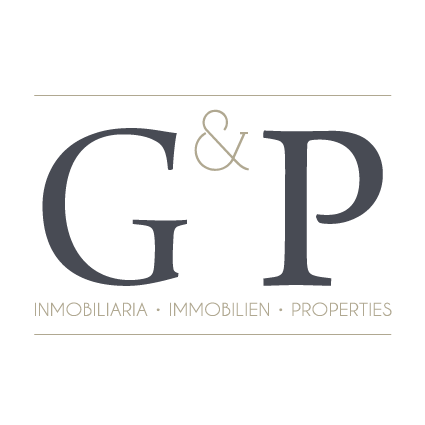 Convince yourself and conact us!