Ref. 00

strong>

Dear Ms. Goschler, We are enthusiastic and extremely satisfied with the support and marketing of our properties by G&P Immobiliaria. We would like to thank the company for their great commitment and success and can therefore absolutely recommend this company with pleasure! Dr Jochen Remmecke, Dr Birgit Remmecke, Dr Friederike Thieringer, Prof Dr Dr Florian Thieringer

Ref. 1

strong>

Our first impression: Here we are in good hands Mrs. Sirpa Goschler recognized in the first minute what we are looking for, fast and goal-oriented. Immediately she had a selection of 4 objects we looked at, even all in one day so that we had a great comparison. We found our dream house on this day !!! Mrs. Sirpa Goschler has a very positive attitude, is enthusiastic and recognizes what the customer wants, does not try to inspire something that would not fit. In the transaction from purchase to collection, she was competent and a great help, even in the search for craftsmen and questions that came long after the purchase yet. We felt very well looked after. Achim & Christine V.

Ref.2

Frau Goschler hat sich sehr bemüht alle offenen Fragen wurden geklärt und zu unserer Zufriedenheit beantwortet . Wir empfehlen dieses Büro uneingeschränkt weiter und sagen : Herzlichen Dank Stephan K.

Ref.3

Sirpa Goschler and G&P inmobiliaria in Arta - Mallorca, are for me the best brokers in the north-east of Mallorca. For professional reasons, I often deal with real estate agents in Mallorca. Over the years, I can rock-solidly claim that, no matter which brokerage company it is, the island's brokers have lost their enthusiasm for the job. Ms. Goschler had carried me along from the first telephone call with her friendliness, her expertise and her understanding of construction, both in terms of materiality and in terms of architecture. At the on-site appointment, she was able to score even more, because behind the very sympathetic voice was a still more sympathetic broker who presented all the objects I wanted optimally prepared. Well-founded background knowledge for each object was a matter of course. After my house purchase of a beach house was successfully led to the notary, 2 friendly families from D. could also find their home here! MegaTop! Stefanie & Micha P.

Ref. 4

The chemistry, between Mrs. Goschler and us, immediately went 100%. Her courteous, always friendly and first-class care - we liked it very much. We can recommend their professional work without restriction. Stefan & Simone aus Bad Ems

Ref.5

Sirpa Goschler remains friendly but persistent until successful completion, even if complications occur. We are very grateful for the competent support of our very complex project. D. Weiss

Ref. 6

Liebe Sirpa, ohne Worte: *****, Jana & Robert K.

Ref. 7

Very competent Service. Full support right through to key handover and beyond. Thank you for arranging this piece of jewelry for us! Dominik V.

Ref. 8

Dear Sirpa Goschler, we found our dream finca, and we owe that to the G&P team, above all: Sirpa Goschler. We were guided personally, competently and reliably through the purchase! You can only be successful at any time, openly, honestly and with a lot of commitment! We thank you for this, wish you all the best and would look for cooperation again at any time. Sincerely yours E. + S. Radtke

Ref. 9

"Extraordinary, friendly team who were available at all times, even on weekends, for all matters and questions." Ralf W.

Ref. 10

"At least i fulfilled my dream of a fantastic house on Mallorca. Thank you Sirpa and your team for that professional handling and organization, keep it up! Greetings from Munich, Steffen."

Ref. 11

"Dear Sirpa, with this lightly complicated project, also the corona pandemic came in between. You have always informed us competently and kept in regular contact, so that our real estate dreams did not end despite the interruption and we could all achieve a good deal together. Thank you so much

Ref. 12

"Ms. Goschler contacted us immediately and provided us with all the information we needed promptly. We will keep in touch with her and look forward to further offers. Marco G.

Ref. 13

"It's relatively simple: Without Ms. Goschler's outstanding commitment, which went far beyond the function of a broker, this property would neither have been made salable nor sold so quickly. I am simply impressed by their commitment and can only recommend you. M. Seidler

Ref. 15

"Sirpa Goschler "fell to" me after I got to know some realtors on the island of Mallorca. She is one of the rare diamonds in this business because she loves what she is passionate about. She took care of the mediation between buyer and seller. Far beyond their mandatory area and often at times when people would like to take a rest at some point. I can warmly recommend her. Straight, hardworking, very well informed and helpful. I wish her all the luck, best customers and properties. You are in "perfect hands" with her and her sister Jana. I thank you for the loving and very professional handling, support and advice. Bravo!

Ref. 16

"Hello dear Ms. Goschler, I would like to thank you again for the good advice and support during the sale and purchase of my real estate. I would love to work with you again and again LG D. Rühl.

Ref. 17

"We discovered our dream property with the help of Ms. Goschler in the summer of 2020 and fell in love with this old mill we finally bought. I would like to thank you again for the absolutely smooth and competent support during the entire time up to the final notary appointment. I already recommended you to friends, dear Ms. Goschler. I have dealt with so many brokers on the island and immediately felt that I was in good hands thanks to their tranquility, sincere and authentic manner. So at least ...... kudos ..... stay as you are. Thank you for all you have done for us! Yours, Andreas G. "

Ref. 18

"Dear Ms. Goschler, my husband and I thank you very much for the excellent support through the entire purchase process of our townhouse in Artà. Together with us, you conducted the negotiations with the owner and completed everything perfectly. The accompaniment through the jungle of authorities, your tireless care about documents, permits, etc. helped us a lot. And even now - after the purchase - we can still come to you with questions. Just a dream. 1000 thanks for that. Your Alexandra v. Pappenheim "

Ref. 19

"A broker team, in my opinion, with very good expertise. As a buyer, I felt that I was in very good hands, also because the two ladies came across as very natural and authentic. My questions and inquiries were always answered directly and discussed as quickly as possible. Just great! M.H."

Ref. 20

"Dear Sirpa and Jana, We are writing to thank you for selling our home. You have been a pleasure to deal with! We appreciated your honesty and professionalism and you definitely went the extra mile for us, with a smile! We highly recommend your agency to anyone selling their house and wish you both all the success you deserve. Kind regards, Antonio and Kathy"

Ref. 21

Hello Sirpa and Jana, it was really great working with you! We felt totally in very good hands and can only recommend you from start to finish with all your advice. Keep up the good work ... We'll stay in touch :) Ralf & Jutta D. "

Ref. 22

Friendly ... competent ... reliable ... experienced ... and very fact-based ... takes care of all other matters ... again and again. M. Hutter "

Ref. 23

Professional .. honest advice .. Sirpa is a qualified real estate specialist and knows what she is talking about .. I can recommend the two sisters to everyone .. W. Lerchmüller "

Ref. 24

Ms. Goschler is very competent and handled all the details of the sale in an excellent manner. Ms. Goschler answers all questions that arise immediately and bindingly. If you are looking for a competent, personable real estate agent, you have come to the right place Klaus K. "

Ref. 25

I have experienced many real estate agents in Mallorca, but G&P Inmobiliaria far exceeded all my (high) expectations. The family-run real estate agency stands out above all for its passionate and highly professional work. Regardless of whether you are buying a property on the island for the first time or you are a repeat offender, Sirpa Goschler's team offers a complete all-round service. Thanks to the first-class network with regional service providers (from craftsmen to administrators), no wish is left unfulfilled. I am very satisfied and would recommend them at any time! Jens V "

Ref. 26

"We would like to thank you again for the cooperation and your commitment. We were looked after in a very committed, friendly and professional manner and would definitely recommend the company to others" Udo S.

Ref. 27

"Top professional women with great expertise, commitment and a natural friendliness. I. Vogt."

Ref. 28

"Unlimited recommendation - we always felt competent and very reliably supported! Petra S."

Ref. 29

"Ms. Goschler is very competent and has handled all the details of the sale excellently. Ms. Goschler answers all questions that arise immediately and reliably. If you are looking for a competent, personable real estate agent, you have come to the right place." Klaus K

Ref. 30

"Competent and very committed broker with very good knowledge of Spanish formalities. Thank you for the excellent support during the transaction!" martin s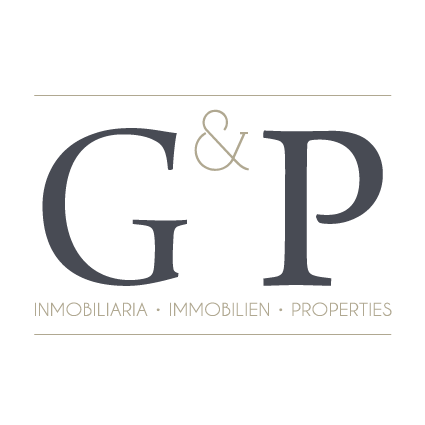 Convince yourself and conact us!