Professional sales price appraisal of your property
Creation of a memorable portfolio with with photos and enclosures
If requested, floorplan drawings creatd in a 3-D view
Acquiring any property documents that may be missing with your support
Target-group specific advertising actions
The placement of sales signs - if desired
The pre-selection of potential buyers and a credit check
Organising of property viewings
Overseeing all sales negotiations
Preparation of the notary appointment
Accompanying the client to the key hand-off
Would you like to collaboate with us?
Transition to Owner Form
Professional consultation for the sale of exclusive residential properties on Mallorca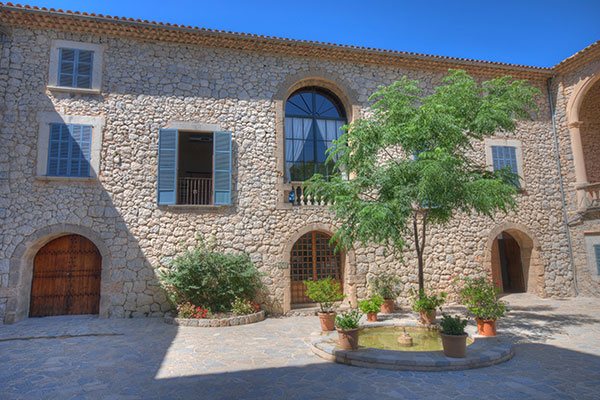 The mild climate on Mallorca and the casual way of life are the ideal basis for a pleasant life. Because many people want to achieve this dream of a lifeime on the sunny island, the two of us specialised in brokering residential properties in the north eastern part of the island. We are at your service as a seller with many years of experience and solid know-how involving all issues of the real estate business. Tell us about the properties and we will find just the right, solvent buyer within a short period of time, ensuring that your property gets into the best hands. We will be happy to make an appointment with you to come to your home for an initiel viewing, for an appraisal and to create the sales exposé.
The current expert´s report as the basis for transparent real estate sales
In addition to the enery passport, extract form the land registry and construction plans, usually a current experts, report is very important for the decisions of property buyer. That is why we ensure that we have all of the documents requird for a meeting with the the notary even before the first viewings. You can rely on our expert reports, which include many crieria such as residnetial location, structural substance, structural years and equipement of the house and property. Every detail counts for the appraisal of the overall property so that you can decide on a realistic sales price. When brokering properties for sale, we place a lost of emphasis on transparency for both contracual parties so that both, the buyer and the seller, are cempletely satisfied. If you would like to sell larger residential properties in the north eastern part of Mallorca, we are looking forward to your call.
Services for sellers of Fincas, Villas or Apartments
As passionate real estate brokers we can offer you a very broad range of unique services in all phases of the sale of your home. We will prepare a beautiful exposé, visit your property with potential buyers, obtain information on the financial situation of the interested parties and ensure the corresponding clauses in the purchase agreement. Even during the first consultation meeting, we will be happy to explain all legal and tax fundamentals to you that you have to consider when selling your spanish real estate. Authorize us with the sale of your bungalow in Cala Ratjada, your townhouse or your finca in Artà or even your villa on the Costa de los Pinos and we will always keep you informed on all these matters and how we are progressing together in the sales process.
A succesul search for solvent buyers;
In our portfolio there are some very nice residential properties. We are well-known for our exclusive offering of townhouses, villas and fincas with extensive gardens and pools. That is why we receive numerous queries from potential buyers every single day who are on the lookout for a residence on Mallorca. With us, the search for just the right contractual partners works out very easily. We have developed the buyer finder form especially for spontaneous queries by intersted parties with which the buyers can contact us dirctly with their concerns. You can select the right contracual partner in our real estate office.
Owner form from G&P Inmobiliaria for a quick contact
We have our owner form for you, as a home owner, according to the buyer finder. Even with the first contact, there is a form on our web page with which you can give us information on your property, the property typte and the marketing type as well as the property location. Moreover, you can let us know how you envision the purchase price and other informaton that seem to be important for you at first sight, so that we have a common basis for our conversation from the very beginning.