A building plot on Mallorca - enjoy life on this sunny island in the Mediterranean
The romantic loscations of Artà, Capdepera and Cala Ratjada are among the most popular holiday locations on the Mediterranean island of Mallorca. In this region with the best developed infrascture, there are still several lovely residential locations that inspire young and old with divine serenity. We have specialised int the sale of properties int the north-estern part of Mallorcas so that you can enjoy your own holiday home or a cosy villa in the north-eastern part of Mallorca.
A plot on Mallorca - enjoy life on this sunny island in the Mediterranean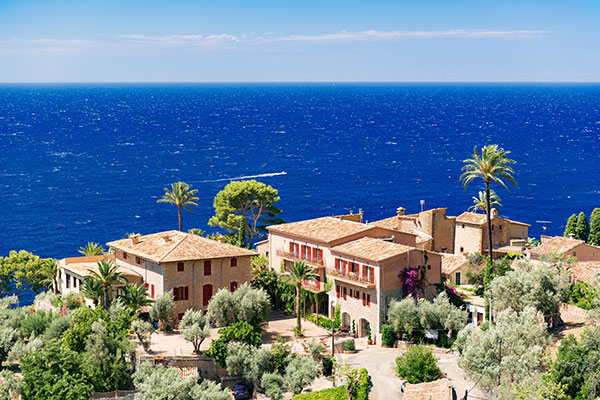 When you buy a home or a plot ,we are offering you the knowledge and experience of our long-standing experience. Benefit from our know-how and you will find just the rigth cosntruction site for your dream home on Mallorca.
We will be happy to show you the properties from our portfolio that are already listed as cosntruction land according to the construction map. However, uopon request you can also find porperties that will only be made avaivlabe as devlopable land in the future, thereby making a perfect capital investment for you and your children. Let us surpries you with the many opportunities that we can offer you. We will be happy to answer all your questons, in conjuction with architects, on possible development, the strucural system and the distance boundaries with your neighbours. We will be happy to discretely look for a proeprty for your home it the north-eastern part of the island according to your ideas - that might be a large pool or a beautiful garden.
Coastal sections and rural regions that dreams are made of
There are many different types of plots for you to discover on Mallorca. The choices range from construction niches in downtown Artà to rural estates in the backcountry and extensive sections on the coast that are perfectly suitable for the construction of a perfect and exclusive holiday home or dwelling. Your dreams will becomea reality with us. Would you finally like to set up your own hotel? Or are you longing for a large property with a fre-standing bungalow and lots of private areas? Tell us about your ideas and desires. We certainly have a property in our inventory that is large enough for all of your needs.
We also have an extensive network of important contacts on the island so that we will find just the right land to develop for your within a short period of time. We know property owners and architects, contractors and many other service providers who are there to assist you in implementing your ideas. Right during the first consultation meeting, we will explain legal basics that you have to keep in mind when building a house on Mallorca. With us, you can look forward to seamless handling for your construction project.
Planning a finca, villa or townhouse according to your needs
The correct mixture of a tradtional spanish construction style and modern architecture will offer you maximum comfort after your home is completed- Pick out a plot on the sunny island and use creative flexibility as the property owner so that your family feels at ease in the new villa - during holidays and for every other occasion. You can choose between a holiday residence or a life on Mallorca. Furthermore, you can also rent your holiday home to guests during your absence as long as you apply for and receive a rental licence. In any case you will find a partner, in us that will find reliable persons for you that are overseeing your dream property over the entire year so that you can enjoy your holiday to the max. Make an appointement with us and we will show you the free island properties on a trip through north-eastern Mallorca. Make your dream a reality under a shining blue sky with a unique panorama view and buy your house or a suitable commercial property on Mallorca